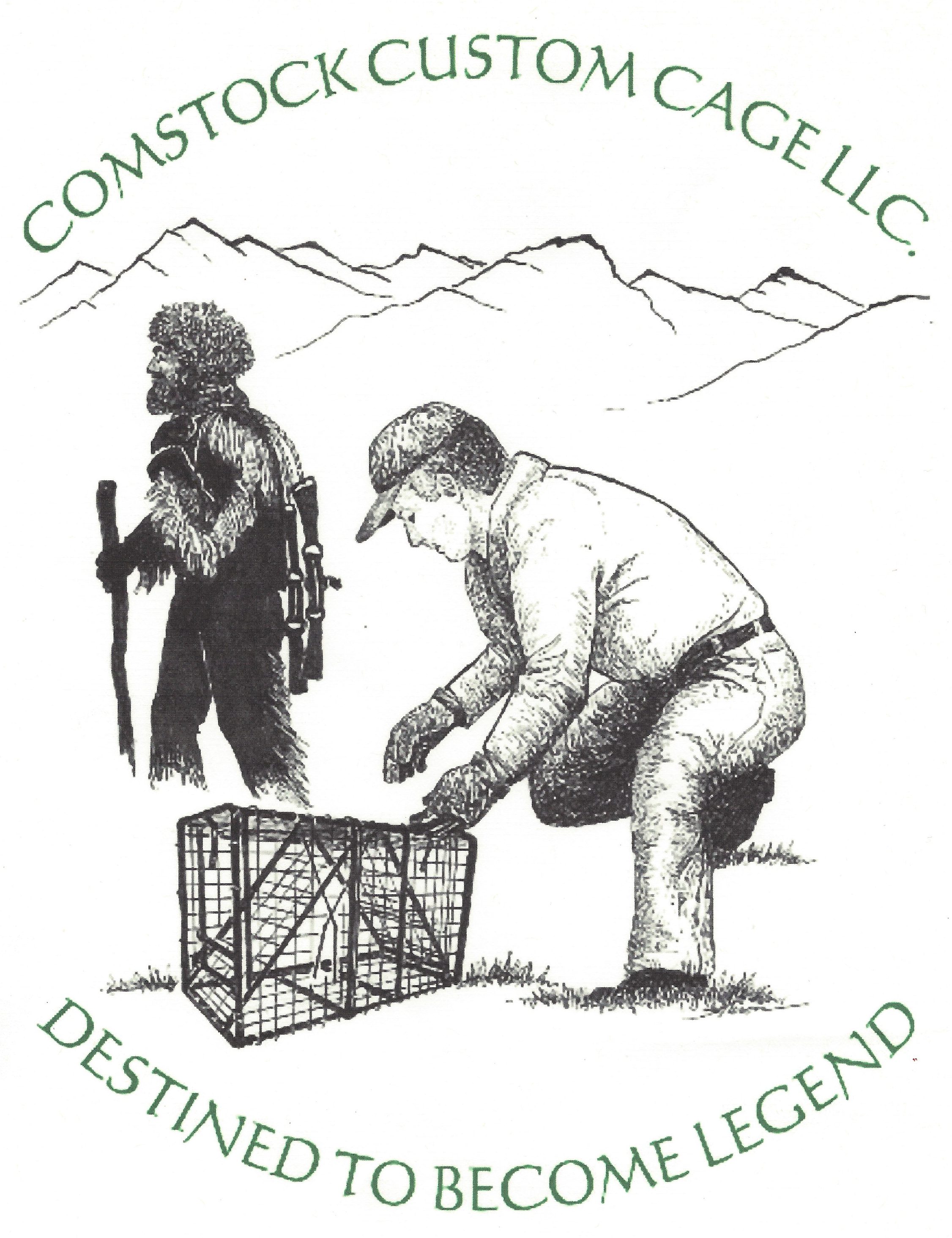 THE MOST INNOVATIVE WIRE TRIGGER SYSTEM
Comstock Live Traps do it all!
Traps that "Catch, Hold and Hold-Up," Comstock Live Traps do it all. Combining the most advanced animal live traps in the world with the most advanced trapping methods, Comstock remains the leader in live traps, the traps to which all others are compared. The most innovative Wire Trigger System, designed specifically for live traps, works in tandem with "Lightning Quick" Powered Doors. Remember, there is "No Wrong Way" to set a Comstock Live Trap as this is the only live trap that will function without issue when set in any position, right side up, upside down, sideways, even vertically. The swim through beaver live trap, actually performs best when set upside down and has no equal. See for yourself why so many say the Comstock Cage Trap is the best cage trap they have ever used!
Double door traps have been the focus and strength at Comstock Custom Cage from day one.  Our first business has always been nuisance wildlife control, so besides being inventors and distributors of a complete line of Comstock double door live cage traps, we use these...
read more
What I have found to be very effective in beaver trapping with Comstock Cage Traps is basically covering an entire opening, no wiggle room.  To begin with, when using castor lure to attract a beaver I try to find a location that either is narrow or can be narrowed to...
read more
Scrolling Live Trap Reviews
Jim and Judy are great to deal with. Super people, superior traps. "  Noble Armstrong, NY  5/2017

A Comstock Trap, a den opening…doesn't get any easier. Thanks you Jim and Judy Comstock for making my life a little easier! "  Carl, Ill.  5/2017

The professional or weekend trapper will be equally impressed with the quality and performance of Comstock Traps. "  David Strickland

Comstock traps are a cut above. Well made, great design, and very consistent. They make the hard to catch animals much easier to catch. The walk through pan-less design has a lot less refusals. You can't afford not to have Comstock in your lineup."      Nelson_from_Maine

The Comstock Custom Cage Traps are the very best, professionally engineered and made by a trapper who understands the animals the cage will catch and the people who will use them. The traps are safe and easy to set, maintenance free, and made from the best materials available. I own and use a large number and variety of Comstock Traps. My main trapping activity is for beaver, otter, and bobcat. Jim and Judy have facilitated and provided me with special "one time" production traps. At 82 years of age, the Comstock traps are easy for me to carry and allow me to quickly remove my traps from the streams and ditches, plus be able to quickly remove my catches…..Jim and Judy provide prompt service. They are good listeners, have great communication skills, and their traps and concepts have advanced humane trapping."  Fred Lawrence, WA 11/15/16

As a Nuisance Wildlife Control professional in Suffolk county NY I find the ingenuity of the designs second to none. I will continue to use these traps as my business grows."  J. Jordan  2/2/17

One of the best cage makers I've ever interacted with. Jim and Judy have been wonderful about anything needed or adjusted. They can make small parts or adaptors on the fly too!  Jonathan Munsterman, Washington State  1/2018

Jim – "Your traps are the most innovative trap used in the wildlife control industry. For raccoon removal, they provide such a variety of setups to capture trap-shy raccoons. Many of the member companies on the www.wildlifecontrolhelpline.com utilize your traps for success. Keep up the good work! "  Dave Kugler, 4/7/2018

Comstock cages have changed the way I do business. One of the best things to be introduced into our industry. Absolutely revolutionary! Any trap that I can mount horizontal, sideways and even vertical gets an "A+" in my book. Positive control sets have never been so easy. No more tripped cages with no animal inside. No coon breaking out of cages. I figure out new uses for them every day! I now own over 20 coon size cages, several squirrel cages, a beaver trap, a chimney trap (which has many other uses in tight spots) and I'm working on increasing my inventory of them this year! This is one purchase you won't regret. The only problem you'll have is trying not to order more!   Rob W.   Ohio  2/15/17
Earl, South Carolina
" Comstock traps are the best I have come across, hands down! "
Vince, Washington Oct, 2018
" Comstocks' are my go to trap on almost every set especially on nuisance jobs…plus they dang near last forever!"
Laurie, October 2018
" I love Comstock Cage Traps. Been trapping for many years and these are top quality traps. "
Russell Allen, July 2018 Regarding Nuisance Wildlife Business
" Could not be more pleased with your work and professionalism…perfect.  Thanks for being so prompt.  Appreciate it… Russ "
Comstock Custom Cage is a Family Business